Annual Awards Evening – Wednesday 14 December 2016
The awards evening is taking place on Wednesday 14 December 7 pm – 8 pm at Carlisle Cathedral, doors open at 6.30 pm.  This is a ticketed event and letters inviting student nominees have been sent out and we are looking forward to celebrating their success.
School Christmas Carol Service
The School Carol Service is on Monday 12 December at Our Lady and St Joseph's, Warwick Square at 6 pm – 7 pm.  Everyone is welcome and there will be refreshments afterwards.
Psychology Visit – University of Cumbria
The sixth form psychology students, accompanied by Mrs Hoskins, visited the psychology department at the University of Cumbria this week. The students attended a talk led by Dr Elizabeth Bates, Programme Leader for the BSc (Hons) Applied Psychology, attended a lecture on cognitive and biological psychology and a research methods mini lecture covering case studies.  They also took part in mini experiments using the observation suite and ended the session with a careers talk and information about studying psychology at the University of Cumbria.
School Transport Update
The Reays School Bus (No.7) will now start its morning route from The Green, Wetheral at 8.22 am and drop off at the same point on the return journey home.
Operation Christmas Child – Samaritan's Purse
Mrs Nichol launched Operation Christmas Child and encouraged staff and students to get busy filling shoe boxes over the past few weeks.  Students in form groups have worked together to bring in items from toothbrushes to toys, blankets and some have included hand written cards and messages.  The students handed over 30 shoe boxes to the volunteer this morning.  A huge well done to everyone for getting involved.
Sky Sports Living for Sport – Athlete Mentor Visit
On Wednesday 16 November 2016 a number of students worked with former GB Olympic Swimmer Chris Cook who has been partnered with Newman School as an athlete mentor in the Sky Sports Living for Sport initiative which focuses on sports leadership, building students' confidence and developing valuable life skills.  He delivered an assembly to all the GCSE PE students in Year 10 and 11 and worked with a project group (selected students from Years 8-10) who are going to be doing some sports leadership with local primary school students in the coming months.  It was a very exciting day for all involved and we look forward to Chris returning in the New Year.
Carlisle City Schools's Badminton Competition
On Thursday 17 November 2016 students took part in the City School's Badminton Competition at The Sands Centre, Carlisle.  Out of the 4 Newman teams, the Key Stage 3 boys team and the Key Stage 4 girls team both won and are now through to the County finals at Penrith in the New Year.
Newman's young actors kick off Shakespeare Schools Festival
Congratulations to the students who performed their own adaptation of Macbeth at Theatre by the Lake in Keswick.
The students took a well-known Shakespeare play and gave it an unusual twist – a colourful reinvention of a tragedy set in the contemporary world of professional football. They are to be commended for their hard work and imagination.
It is the eighth time that Newman School has taken part in the Shakespeare Schools Festival and it has enabled students from all the year groups to perform in a professional setting at a local theatre.
National Chemistry Competition
The Science Department took four students on Friday 11 November 2016 to take part in a national chemistry competition organised by the Royal Society of Chemistry.  The regional heat took place at Keswick School.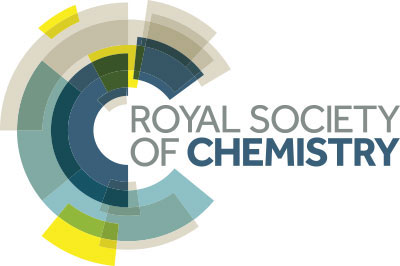 U13's Girls Cup Competition
Year 7/8 girls took part in the Girls School Cup Competition which was organised by Carlisle United CST.  The competition took place on Friday 4 November on the 3G astro-turf at the Harraby Sports complex.  The Newman 1 team was captained by Sophie Richardson who combined well with Eloise Harper in the team's best attacking play. In their first game they defeated Newman 2 in a hard fought derby game coming out as winners 3-0. They also secured draws versus RRCA and Trinity. The Newman 2 team bounced back from their derby defeat to draw against RRCA with Marnie Orzechowski leading the team to a goalless draw. Shannon White played extremely well both as a goalkeeper and playing outfield and the team finished the tournament with a 1-1 draw against Trinity.
All the girls are encouraged to attend the football practice on a Thursday night after school when we have a FITC coach from Carlisle United working with the girls.
BBC School Report
On Friday BBC Radio Cumbria's Breakfast Show aired an interview with our U13's girls football team as part of the BBC School Report national programme which the school is taking part in.  It was a chance for the team to share their passion, knowledge and stories about playing for the school and their hopes and aspirations for the future.    The team have secured funding for coaching as part of CUFC's football in the Community Scheme and will take part in weekly sessions coached by staff from the club.  Please click on the link for more details BBC School Report .
All Saints' Day Mass – Tuesday 1 November 2016
Mass was celebrated by our School Chaplin, Father John Millar at Christ the King Parish Church on Tuesday 1 November 2016.  Students from all years groups attended.
Sacrament of Confirmation
If your child has not received the sacrament of confirmation, and desires to do so, they are invited to participate in a confirmation course due to be delivered at your local Parish Church (in addition, if your child has not yet made their First Holy Communion this can also be arranged within the same programme).  Please click here for an information letter.
School Direct Information Evening – Thursday 10 November 2016
Carlisle School Direct partnership is holding an Information Evening at Trinity School on Thursday 10 November, from 5.30 to 7.30pm. The Carlisle School Direct training programme offers a school based PGCE for both primary and secondary teaching, in conjunction with the University of Cumbria. Our partnership includes seven secondary and twenty seven primary schools and offers a high quality training programme with excellent recruitment rates. At this event we will provide information on our courses and support and advice on how to apply. Anyone with an interest in teaching as a career is welcome to attend. You can register your interest in attending by emailing teachertraining@trinity.cumbria.sch.uk. Find out more here – School Direct
Restart a Heart Day  – 18 October 2016
Students from all year groups took part in this year's Restart a Heart Day on Tuesday 18 October which gave young people around the UK  the opportunity to learn how to help restart
the heart of someone who has suffered a cardiac arrest.  Sessions ran throughout the school day  with volunteers from the NorthWest Ambulance Service NHS Trust.
CN Group Education and Learning Awards
Newman staff and students have been celebrating this week after scooping two prestigious awards at the 2016 CN Group Education and Learning Awards, better known as the Golden Apples.
The school's Rock Challenge team was honoured with a judges' special award. This surprise award, supported by West Cumbria Works, was in recognition of the resilience and determination Newman's staff and pupils had shown in light of what they faced in the aftermath of Storm Desmond.
School trip to Swaziland in Africa – April 2018
A presentation evening has been organised to give you more information regarding the trip on Wednesday 19 October at 5 pm in the school hall.  Click here for more information.
Learning Performance Workshop
Learning Performance is the UK's largest study skills company and they visited our school on Wednesday 28th September to complete a one hour memory matters workshop with Year 10 & 11
with our Y10 students.
Duke of Edinburgh's Bronze Award
Newman students in Key Stage 4 have the opportunity to take part in the Duke of Edinburgh's Bronze Award. The Award gives the students opportunities to develop new skills, increase self-confidence and learn to work as a team to achieve objectives. The programme requires commitment and completing the Award is a fantastic achievement. Anyone interested should speak to Miss Nelson or Mrs Crawley.
Please see the revised school bus timetable which will take effect from Monday 5 September 2016. Revised Bus Timetable – September 2016. Please note that the Scotby route will now be operated by Stagecoach instead of Reays.