Sixth Form and Further Education Day
On Tuesday 16 January the year 11's will take part in a sixth form and further education day.  This will continue into the evening with our sixth form open evening and careers fair.  Students will also have the opportunity, along with their parents, to collect the personalised revision guides and packs.  Please click here for more information.
Week commencing Monday 9 January, year 9 are going to be taking part in workshops run by Cumbria Collaborative Outreach to prepare them for choosing their options.
Religious Vocations Workshop
Year 9 will be taking part in a religious vocations workshop on Thursday 11 January.
50th Anniversary of the laying of the Newman Foundation Stone
The 50th anniversary of the laying of the Newman foundation stone was on Thursday 23 November 2017.  There was a celebration service in school and a re-dedication of the 1967 stone.  The Knights of St Columba, who are raising funds for the chapel in the new school, were also involved with the event.  Local priests, governors and people who have had a close relationship with Newman attended.  Fr Michael prepared a liturgy and carried out the re-dedication of the stone.
Bronze Duke of Edinburgh Award
Congratulations to this year's Bronze Duke of Edinburgh Award group who have all passed together!
Operation Christmas Child
The students handed over 14 filled shoe boxes this morning and a donation of £27.57 to the Samaritan's Purse Operation Christmas Child.
St Vincent de Paul Christmas Appeal
Thank you to students, parents' and staff who have donated items for the St Vincent de Paul charity this Christmas.
Year 10 Trip to the Imperial War Museum (North), Manchester
Year 10 History students visited the Imperial War Museum in Manchester on 14 December 2017.  Imperial War Museum North Website
Remembrance Mass
Year 9 attended a Remembrance Mass, which was celebrated by Father Michael Docherty, at Christ the King RC church on Friday 10 November 2017. Please click here for more information.
Shakespeare Schools Festival – Thursday 7 November 2017
Our students took part in a dress rehearsal for their upcoming performance of `A Midsummer Night's Dream' which will be performed as part of the Shakespeare Schools Festival on Thursday 9 November at the Theatre by the Lake.
Remembrance Assemblies – week commencing 6 November 2017
Aleks Gorecki, 7AJR, represented the army cadets and played the bugle call of the "Last Post" in the Remembrance assembly.
Cumbria Schools Athletics Association – Cross Country Championships
Well done to the year 7 students that represented the school at the CSAA Individual Cross Country Championships at QEGS on Friday 13 October.  It was a very competitive field with over 20 schools around Cumbria represented.  Our first three finishers for the boys were Benn Sherrington, Harvey Queen and Charlie Hodgson and for the girls Mollie Rodda, Elisha Carruthers and Marta Strzyzynska .  It was a fantastic afternoon and we can now look forward to the City Championships at Austin Friars in November.
Spanglovision – Spanish Song Competition for Year 7's
'Spanglovision was at the heart of European Day of Languages and as part of this each year 7 was given a Spanish song to learn as a tutor group in their Spanish lessons and tutor time. The songs were then performed with props, videoed and shown to the rest of the school during assemblies.  Students and staff then voted for their favourite and the winners were 7AJR with `Still haven't found what I'm looking for'.  The winning form group were presented with a trophy.  Well done everyone!
Welcome to the Learning Resource Centre
A newly elected team of students have formed a committee and are now helping to run our learning resource centre in school.  There are a variety of roles ranging from Senior LRC assistants, LRC mentors and trainee LRC assistants.  The students have to undertake a series of skills tests in order to gain a role and these range from working well as a team, issuing and returning books, sorting stock and having great customer service skills.  The LRC is really becoming a hive of activity with students from all year groups taking advantage of all the facilities and resources on offer.
Sporting Fixtures
On Thursday 2 November a team of Year 9's represented the school in a Rugby Competition at Caldew School, Dalston and Year 7's represented the school by taking part in a 5-a-side football tournament at the Sands Centre.
All Saints School Mass
All Saints Mass was celebrated by Father Michael Docherty at Christ the King RC church on Wednesday 1 November 2017.  All Saints' Day is a solemn holy day of the Catholic Church celebrated annually on November 1. The day is dedicated to the saints of the Church.
Production of `Feel the Hate' – Cumbria Constabulary
On Thursday 12 October, year 9's watched a thought provoking production of `Feel the Hate' which will be performed by actors of Alter Ego Creative Solutions and has been organised by Cumbria Constabulary.
Shakespeare Schools Festival – Workshop
Students took part in a casting workshop in Keswick on Thursday 12 October where they have the opportunity to work with professional actors in preparation of their performance in November.
Glasgow Science Centre Visit
To celebrate National Space Week 2017, year 8's have been given the opportunity to visit the Glasgow Science Centre on Wednesday 11 October.  This is an excellent opportunity for students to access a range of activities including the Bodyworks science show and the new Planetarium.
National Chemistry Competition – Tuesday 10 October 2017
Mr Armstrong took a group of  year 9 students to the Queen Elizabeth Grammar School, Penrith to take part in the first heat of the National Chemistry Competition organised by the Royal Society of Chemistry.
School Mass
Mass was celebrated by Father Michael Docherty on Monday 9 October 2017 to commemorate the feast day of our school namesake.  Please click here for more information.
Healthcare and Blue Light School Engagement event for schools
On Thursday 5 October students from years 11, 12 & 13 attended the Healthcare and Blue Light School Engagement event for schools at the University of Cumbria. The event gave students an opportunity to meet with staff working in healthcare and blue light services professions across organisations in the following categories to help them understand what they jobs involve and the career pathways to get into the profession.
Infinity Science Festival
On Thursday 28 September Mr Munro took a group of year 10 students to the Infinity Science Festival at West Lakes Academy.   The students had access to a range of activities including TED-style talks, workshops and careers advice. The event was organised and run by React Engineering and their website can be viewed at www.react-engineering.co.uk.
The Real Deal Parent and Carer Event – Saturday 7 October 2017
Newcastle University would like to invite parents/carers to The Real Deal Parent and Carer Event they are hosting at Newcastle University on Saturday 7 October in the Herschel Building from 10am – 2pm.  The event is aimed at parents of pupils who are currently studying in Year 10 to Year 13/second year college, but is open to anyone who has an interest in finding out more about the decisions students have to make regarding university study.  Please click here for more information.
Extra Curricular Activities – Autumn 2017
Please click here for more information.
Primary School Workshops
Over the past 2 weeks we have welcomed primary schools from all over the city to take part in our year 6 workshop sessions.  The students have undertaken sessions in technology, ICT, creative writing, drama and much more.
Shakespeare Switched Workshops
English Literature students in Years 11, 12 & 13 have been taking part in workshops with the Shakespeare Switched theatre company and performed at the Harraby theatre on Friday 15 September.  For more information about this local Carlisle based theatre company please click here.
Welcome Back
Welcome back to the start of our Autumn term.  Please read the enclosed welcome letter which has been given out to students today.
The Catholic Teaching Alliance School Direct Programme
Would you, or anyone you know, like to train locally to become a primary or secondary school teacher? If you are a graduate you could train with the Catholic Teaching Alliance in schools in the Preston area.
Newman Catholic School is a member of the Catholic Teaching Alliance which is a partnership between 65 Catholic schools and the University of Cumbria working together to provide first class initial teacher training within the Catholic community. PGCE and QTS are awarded upon successful completion of the course. Applications open at the end of October, see our website for more details www.catholic-teaching-alliance.org
Any questions? Please email ctaschooldirect@olchs.lancs.sch.uk or telephone 01772 326931 to book an appointment.
School Parliament
Would you like to stand for election to the School Parliament?  Do you have lots of ideas, would you like a student voice or do you enjoy planning and fundraising?  Nominations are underway and if you are interested then please see Form Tutors during registration for a nomination form.
School Bus Timetable
Please click here for the School Bus Timetable Sept 2017
Our New School
A site has now been finalised for our new school site.  Please click here for more information.
Instrumental Music Lessons
If your child is interested in starting/continuing instrumental music lessons here at Newman then please see the attached letter which contains all the relevant information Please click here or contact Mr Deakin in school.
Microsoft Office Specialists
Congratulations to six of our year 11 students, Lucy Nugent, Jordan Hall, Olivia Harris, Kelsey Jessamine, Anna Armstromg and Natasha McClafferty who have successfully become Microsoft Office specialists after passing their online exams.  The students have made excellent progress with this qualification which will also contribute to their final GCSE grade.  In year 10 Charlotte Emmerson has already passed 2 of the modules with a superb score, which now puts her in with a chance of being put into a national competition with the schools service provider, Prodigy Learning.
Extra Literacy Support
Would your child like more support with reading and spelling? We are currently running a voluntary online programme to offer support to students who would like to boost their reading and spelling age. More details can be found below.
Year 7 Welcome Mass
Mass was held for our Year 7 students on Tuesday 26 September. The Mass was celebrated by Father Michael Docherty at Christ the King Church.
Spelling Bee Competition
Congratulations to the following students who have won the 2017 Newman Catholic School Spelling Bee Competition:  1st place has been awarded to Maddie Wildridge 8JRO, 2nd to Marnie Fuller 7JAC and 3rd to Kelsey Gillespie 7JAC.
Year 7 Jump for Rope British Heart Foundation Fundraising
On Monday 17 July the Year 7's took part in a charity fundraising event taking part in a number of different skipping challenges/activities.  The school received free skipping ropes from the BHF as a way of encouraging young people to participate in regular physical activity.  Please can all money raised be returned to Student Services no later than Wednesday 19 July in a sealed envelope with the students name and completed sponsor form.
Annual Sports Awards Evening
On 13th July the school held its annual Sports Awards evening at Creighton Rugby Club.  It was great to see more than 130 students attending to celebrate the achievements of individuals and teams and to also recognise the commitment students have shown to PE and School Sport.  Students were awarded trophies for commitment to school sport, leadership, most improved, best all round performer and outstanding performance.  In addition to this, there were awards given out for achievement in GCSE PE and outstanding contribution to school sport.  Congratulations to all those who attended, it was a very enjoyable evening.
Sports Day
Well done to all the students who took part in Sports Day 2017.  Across two days students from years 7-10 competed in a football, netball, badminton and athletics competitions to score points for their form group.  The winning form groups were 7HKE, 8JRO, 9MKI and 10CMC.  A huge thanks also to the team of Year 11 volunteers who helped out over the two days to officiate the competition, helping to make it a success.
Year 10 Preparing for Employment Day
On Wednesday 5 July, Year 10 spent the day learning about employment related skills.  They attended sessions on interview techniques; writing cvs and application forms; applying for apprenticeships or university and they took part in a mock interview with an employer.  Stevie Sharp from Northern Gas Networks came into school this week to present Niamh Beattie and Lewis Blythe with a congratulations letter and £30 Pizza Hut voucher for the best Personal Statement and CV Writing.  Congratulations to both students.
Year 7 Science Project
Mrs Nichol has been running a science project with her Year 7 group. Since half term they have cared for 30 caterpillars on their journey through metamorphism into a butterfly.   The students released the colourful butterflies on 30 June.   The project has been great fun, but also a wonderful insight into the life cycle of a butterfly.
Head Boy/Girl Applications 2017-18
Congratulations to Marek Wegrzynowski on his appointment of Head Boy and Simone Soars and Lauren Hewitt on their dual role as Head Girls.
Year 7 & 8 Track and Field Athletics Competition – Caldew School
Congratulations to all the students who competed on Wednesday 21 June.  Many of our students came away having achieved personal bests in their event.  The following Year 7 students have now qualified to represent the Carlisle District at the Cumbria Track and Field Competition taking place on Wednesday 28 June 2017.
Ella Stalker – 100m, Ashley Akpan – Discus & Igor Sznip – Long Jump.
Inter Counties Track and Field Athletics Competition
Congratulations to Holly Little and Max Kelly (year 9) who both competed at the Inter Counties Track and Field Athletics competition at Hexham on Sunday 17 June.  They were competing against the most talented athletes from Northumberland, Durham, Cleveland and Cumbria and they performed extremely well.
Holly Little finished in 5th place in the shot put with a best throw of 8 m 80 cm and Max Kelly achieved the 4th fastest time in the 200 metres with a new PB of 24.87 seconds.
Salters' Festival of Chemistry
Mrs Orton took a group of year 7 students to the Department of Chemistry at Lancaster University to take part in the Salters' Festival of Chemistry.  The students spent the day in the laboratory, on two experimental challenges with prizes awarded to the winning teams in each challenge.
Chelsea's Choice – Alter Ego Theatre Company
Our year 9 students have attended a performance of AlterEgo theatre company's Chelsea's Choice in conjunction with Cumbria Constabulary. The students gained an understanding of the devastating impact that exploitation can have on a young person's life.  It has hopefully raised their awareness of the issues relating to exploitation, giving them some skills and knowledge to be able to protect themselves from this form of abuse.
Nestle Factory Visit
A group of students from across the year groups visited the Nestle factory in Dalston on Wednesday 17 May.  The visit included a tour of the factory and activities based around designing a new product. This was a wonderful opportunity to engage with an international employer and the visit led to the students being better informed about careers in the fields of science, engineering, technology, manufacturing and business.
Metro Radio Visit
On Tuesday 16 May a group of creative students set off to the studios of Newcastle's Metro Radio to record an advert which they had created in school with the help from staff at CFM Radio.  Their advert will be broadcast on CFM in June to promote our Year 5 open evening.
Lucky students' visit the West End
A group of staff and students enjoyed the winning trip to see `Wicked' at the Apollo Victoria theatre, courtesy of WST School Travel.  They even got a chance to take in some of the sights on what was a beautiful evening, whilst walking to the restaurant near Leicester Square.
Key Stage 3 – Dance Workshop
Kelly McClelland from Eden Dance was in school on Wednesday  delivering an introduction to high quality dance training to some of our year 7,8, & 9 students.
Year 10 Discovery Day
A group of year 10 students have been taking part in a health discovery day at the University of Cumbria.  The day has been based around a real life case study with students participating in interactive sessions in radiography, nursing and rehabilitation.
The Duke of Edinburgh's Bronze Award
Congratulations to the students who successfully completed the practice expedition on Lake Ullswater over the weekend.
Newman School Parliament Presents – Not So Strictly Come Dancing – Friday 31 March 2017
Our Not So Strictly Come Dancing event returned for its 3rd year on Friday with Mrs McAree and Mr Cooper back to defend their title and try to retain the glitter ball trophy!  The evening was a huge success and well supported.  This years winners were the Village Papal with 90 votes!  The total raised was in excess of £800 for the Jigsaw children's hospice.
Crime Scene Investigation Project – Thursday 30 March 2017
A group of students visited the University of Cumbria's crime house as part of an ongoing project in collaboration with the forensic science department at the University where they were faced with a real crime which had been staged for them to investigate. Over the following weeks pupils will analyse the evidence that they have collected before law staff from the University will return to school to demonstrate how evidence would be presented in court at a mock trial.  This is a really exciting opportunity for our students to gain an insight into the demanding work of a crime scene investigator.
BBC Media Bus
On Thursday 16 March we welcomed the BBC media bus as part of the BBC School Report project.   Using the equipment on the bus, and with support from BBC staff and partners, the students learned to create mock weather bulletins and broadcasts.  The students' in-school School Report project is centred on girls' football and James Phillips, Radio Cumbria's Carlisle United sports commentator was also in school talking about commentary and sports reporting.
Creative Writing Workshop – Year 9's
CFM Radio were in school on Wednesday 15 and Thursday 16 March and delivered a creative writing workshop where the students developed an advert for the school year 5 open evening.  The group that is judged to produce the best advert will have the opportunity to visit Newcastle Metro Radio at a later date to see it produced!
Spelling Bee Competition
Congratulations to the winners of the 2nd round of the Key Stage 3 Newman Spelling Bee Competition Please click here for more information
Rocking Ur Teens Empowerment Conference
On International Womens Day,  a group of Year 9 students took part in the Rocking Ur Teens Empowerment Conference for girls, hosted by NatWest Bank at their Bishopsgate offices in London. The aim of the day was to motivate, empower and support young teens by creating a platform to provide them with aspiration and inspiration in relation to their future goals and career paths. Keynote speakers shared their life experiences and inspiring messages.  It was a really great day for the students.
Spring Music Concert
Following the performances at the Carlisle and District Music Festival, there was a Spring Concert held in school hall on Tuesday 21 March.  This was a joint concert with Carlisle Music Makers. Thank you to everyone who attend, it was a wonderful evening.
The Carlisle and District Music Festival 2017 – Monday 13 – Saturday 18 March
Students took part in individual and group classes throughout the week.  Letters have been sent home to the students involved outlining the arrangements for the week.  Please click here for more information on the programme of events.
Friday 3 March 2017 – Lentern Vigil Service, St Margaret Mary's Church
Mr Deakin and Mrs Radcliffe took the school choir and a group of students to take part in the Lentern Vigil Service at St Margaret Mary's Church alongside students from St Cuthbert's RC Primary School, St Bede's RC Primary School and St Margaret Mary's RC Primary School.
World Book Day 2017
Our students have been celebrating the 20th anniversary of world book day by taking part in various competitions and quizzes in school today.  Students are encouraged to read and review as many books as they can during the month of March and Mrs Jones, Library Assistant will be awarding prizes to the students/form groups with the most points.  Please click here for more information.
North West National Schools Badminton Competition – Wednesday 1 March 2017
A group of year 10/11 girls competed at the NW National Schools Badminton Competition in Manchester this week.  Well done to all the students involved.
Newcastle University Presentation – Wednesday 15 February 2017
Some of our Year 10 students have been attending an aspirational presentation and series of workshops delivered by representatives from Newcastle University.
ICAEW's BASE National Business and Accounting competition
Mrs Herring took a group of sixth form students to the ICAEW's BASE National Business and Accounting competition. This took place at Carlisle College on Wednesday 15 February 2017.
Sky Sports Living for Sport Initiative
Newman students welcomed former Olympic, World Championship and Commonwealth Games swimmer, Chris Cook, to school last week.  Chris is partnered with Newman as an athlete mentor in the Sky Sports Living for Sport initiative which focuses on sports leadership, building students' confidence and developing valuable life skills.
This is Chris' second visit to Newman and, as well as sharing his own inspirational story, Chris worked with a group of students who are in Year 9.
Creative Writing Workshop
Mrs Kim took a group of Year 11 students to a creative writing workshop event at Trinity School on Wednesday 1 February 2017.  This event was organised by Carlisle Secondary Schools in collaboration with the Borderline Book Festival.
Healthcare and Blue Light Careers Event
Students from Years 11, 12 & 13 attended the above event on Thursday 2 February at Austin Friars School .  It gave the students an opportunity to meet with staff working in healthcare and blue light services professions. Please click here for more information.
The County School's Badminton Finals
The County Finals for School's Badminton took place this week, with Newman being proudly represented by a KS3 boys and a KS4 girls team. The boys team faced tough competition from QUEGS and QES to finish third overall. The bronze medal was a fantastic achievement, ranking them with the best in the county.  The KS4 girls on the other hand proved themselves to be the best the county had to offer, fighting off all competition to finish top of their age group. This fantastic achievement means they will be heading to Manchester to represent Cumbria in a few weeks' time.
Annual Awards Evening – Wednesday 14 December 2016
We were delighted with the turnout at the annual awards evening at Carlisle Cathedral.  Students from years 7-11 were awarded for effort and attainment and our Year 11, 12 and 13 leavers returned to collect their GCSE and A-level certificates.  There was wonderful singing from our school choir and the Headteachers' award was presented to Jordan Hall in Year 11.
Sixth Form Visit to the National Media Museum
A group of sixth form students set off for Bradford and the National Media Museum, home to over 3.5 million items of historical significance – photography, cinematography, TV and new media.  The visit, organised by Mrs Kim and Mrs Delbourgo, allowed the students to gain first-hand experience of film making techniques and the current trend in media.  It also helped them to gain a better understanding of the British film industry; they will use the experience in their own creative projects and exams.
Psychology Visit – University of Cumbria
The sixth form psychology students, accompanied by Mrs Hoskins, visited the psychology department at the University of Cumbria this week. The students attended a talk led by Dr Elizabeth Bates, Programme Leader for the BSc (Hons) Applied Psychology, attended a lecture on cognitive and biological psychology and a research methods mini lecture covering case studies.  They also took part in mini experiments using the observation suite and ended the session with a careers talk and information about studying psychology at the University of Cumbria.
Operation Christmas Child – Samaritan's Purse
Mrs Nichol launched Operation Christmas Child and encouraged staff and students to get busy filling shoe boxes over the past few weeks.  Students in form groups have worked together to bring in items from toothbrushes to toys, blankets and some have included hand written cards and messages.  The students handed over 30 shoe boxes to the volunteer this morning.  A huge well done to everyone for getting involved.
Sky Sports Living for Sport – Athlete Mentor Visit
On Wednesday 16 November 2016 a number of students worked with former GB Olympic Swimmer Chris Cook who has been partnered with Newman School as an athlete mentor in the Sky Sports Living for Sport initiative which focuses on sports leadership, building students' confidence and developing valuable life skills.  He delivered an assembly to all the GCSE PE students in Year 10 and 11 and worked with a project group (selected students from Years 8-10) who are going to be doing some sports leadership with local primary school students in the coming months.  It was a very exciting day for all involved and we look forward to Chris returning in the New Year.
Carlisle City Schools's Badminton Competition
On Thursday 17 November 2016 students took part in the City School's Badminton Competition at The Sands Centre, Carlisle.  Out of the 4 Newman teams, the Key Stage 3 boys team and the Key Stage 4 girls team both won and are now through to the County finals at Penrith in the New Year.
Newman's young actors kick off Shakespeare Schools Festival
Congratulations to the students who performed their own adaptation of Macbeth at Theatre by the Lake in Keswick.
The students took a well-known Shakespeare play and gave it an unusual twist – a colourful reinvention of a tragedy set in the contemporary world of professional football. They are to be commended for their hard work and imagination.
It is the eighth time that Newman School has taken part in the Shakespeare Schools Festival and it has enabled students from all the year groups to perform in a professional setting at a local theatre.
National Chemistry Competition
The Science Department took four students on Friday 11 November 2016 to take part in a national chemistry competition organised by the Royal Society of Chemistry.  The regional heat took place at Keswick School.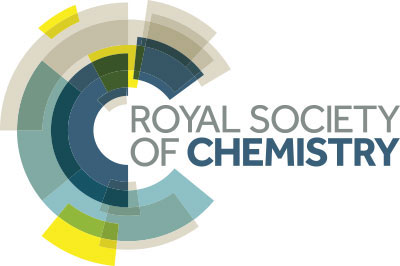 U13's Girls Cup Competition
Year 7/8 girls took part in the Girls School Cup Competition which was organised by Carlisle United CST.  The competition took place on Friday 4 November on the 3G astro-turf at the Harraby Sports complex.  The Newman 1 team was captained by Sophie Richardson who combined well with Eloise Harper in the team's best attacking play. In their first game they defeated Newman 2 in a hard fought derby game coming out as winners 3-0. They also secured draws versus RRCA and Trinity. The Newman 2 team bounced back from their derby defeat to draw against RRCA with Marnie Orzechowski leading the team to a goalless draw. Shannon White played extremely well both as a goalkeeper and playing outfield and the team finished the tournament with a 1-1 draw against Trinity.
All the girls are encouraged to attend the football practice on a Thursday night after school when we have a FITC coach from Carlisle United working with the girls.
BBC School Report
On Friday BBC Radio Cumbria's Breakfast Show aired an interview with our U13's girls football team as part of the BBC School Report national programme which the school is taking part in.  It was a chance for the team to share their passion, knowledge and stories about playing for the school and their hopes and aspirations for the future.    The team have secured funding for coaching as part of CUFC's football in the Community Scheme and will take part in weekly sessions coached by staff from the club.  Please click on the link for more details BBC School Report .
All Saints' Day Mass – Tuesday 1 November 2016
Mass was celebrated by our School Chaplin, Father John Millar at Christ the King Parish Church on Tuesday 1 November 2016.  Students from all years groups attended.
Restart a Heart Day  – 18 October 2016
Students from all year groups took part in this year's Restart a Heart Day on Tuesday 18 October which gave young people around the UK  the opportunity to learn how to help restart
the heart of someone who has suffered a cardiac arrest.  Sessions ran throughout the school day  with volunteers from the NorthWest Ambulance Service NHS Trust.
CN Group Education and Learning Awards
Newman staff and students have been celebrating this week after scooping two prestigious awards at the 2016 CN Group Education and Learning Awards, better known as the Golden Apples.
The school's Rock Challenge team was honoured with a judges' special award. This surprise award, supported by West Cumbria Works, was in recognition of the resilience and determination Newman's staff and pupils had shown in light of what they faced in the aftermath of Storm Desmond.
Learning Performance Workshop
Learning Performance is the UK's largest study skills company and they visited our school on Wednesday 28th September to complete a one hour memory matters workshop with Year 10 & 11
with our Y10 students.
CSLC Shakespeare Conference – Trinity School – Wednesday 2 November 2016
The following Year 11 pupils attended a Shakespeare Conference ran by Andy Hopkins, Head of English at Trinity School in Carlisle: Leah Thompson, Jordan Hall, Ryan Graham, Kaira Dela Cruz and Anna Armstrong.  Students were accompanied by Mrs Tickell and Mrs Delbourgo.   
The event began with an introduction from Derek Kay (Co-Headteacher) and Andy Hopkins.  Pupils worked with students from other schools across Carlisle to enable them to generate ideas about Shakespeare and his work.
Towards the end of the event, pupils took part in some reflection time before engaging in a Skype session with an expert on William Shakespeare.
Sixth Form Literacy Students
On Thursday 17 November 2016 our Sixth Form Literacy students attended a viewing of Jane Eyre at the Vue Cinema as part of the Into Film festival.
Year 10 Nestle Careers Workshops
Students from years 10 and 12 took part in interactive workshops ran by Nestle on Tuesday 18 October 2016.
Shakespeare Schools Festival Workshop
The cast and crew of students who are involved in this year's Shakespeare Schools Festival took part in a workshop at the Rawnsley Centre in Keswick , students had the opportunity to work with professional actors to improve their performance. The final performance of this year's entry, Macbeth, will be at Theatre by the Lake on 10 November 2016.
Learning Performance Workshop
Learning Performance is the UK's largest study skills company and they visited our school on Wednesday 28th September to complete a one hour memory matters workshop with Year 10 & 11
with our Y10 students.
Parliament comes to Newman: students make their vote count
Students in Years 7 and 8 welcomed Rachel Dodgson, regional education outreach officer from the Houses of Parliament.  She brought Parliament into school and, through active learning and participation, students had the opportunity to develop their understanding of Parliament and democracy.  Miss Brough, Senior Assistant Head Teacher said "This is a fantastic opportunity for our students to find out how our parliamentary system works. Through presentations and taking part in practical activities they will find out about the history of parliament, how our MPs vote, the relationship between the Queen and the state and how a Bill is debated and passed by Parliament.  "The visit is linked to several areas of the curriculum, including citizenship, social sciences, history and other related subjects.  "The programme will bring Parliament alive in school."
Sea Cadet Unit TS Cumberland
We are thrilled with the news that one of our Year 10 students, Cadet First Class Cameron Ruddick has been honoured by Her Majesty's Lord-Lieutenant at the annual awards for Cumbria for recognition of his actions during the floods last December in Carlisle.  Cameron was one of the first cadets to answer the call when the crisis and relief centre was opened and he worked tirelessly paddling down Warwick Road and surrounding areas rescuing residents from their flooded homes.  Congratulations to the Sea Cadet Unit TS Cumberland.
Trip to Glasgow Science Centre
Year 7 & 8 students visited the Glasgow Science Centre on Thursday 9 June 2016.
Institution of Engineering and Technology Faraday Challenge
Congratulations to the students who competed in the Faraday Challenge Day at Nelson Thomlinson School on Friday 6 May 2016.  They achieved a well deserved 2nd place!
Spelling Bee Competition
Congratulations to the winners of the first round of the Spelling Bee Competition: click on the link below to see more.
Rock Challenge 2016
Congratulations to everyone who took part on Thursday 21 April in the Rock Challenge Competition at the Sands Centre.   This is the first year that the school has entered a team and we were delighted to be awarded in 7 categories – Community Spirit, Visual Enhancement, Performance Skill, Concept, Lighting and Entertainment.  The RC students were invited to celebrate their achievements after school on Wednesday 27 April at 3.05 pm – 4.00 pm in the School Dining Hall.
Junior Maths Challenge
Students in Years 7 and 8 took part in the Junior Maths Challenge on Thursday 28 April 2016 organised by the UK Mathematics Trust at Leeds University. The students were competing against each other and nationally.  The top 40% of students nationally receive a gold, silver or bronze certificate in school.  If students score high nationally they can be invited to compete in the Olympiad round.
Carlisle Music Festival 2016
Base Competition
On Wednesday 24 February 2016, we took a team of five business studies students from years 12 and 13, to the ICAEW BASE Competition at Carlisle College, where students worked collaboratively to analyse a business case study in order to present recommendations to a client about a business proposal. Supported by a professional mentor the students worked fantastically together to identify whether the proposal should be accepted, providing solid reasons why it should not and even suggesting an alternative strategy that could lead to success. This culminated in a presentation in front of all of the other teams; a real test of our students' confidence and commitment. The event was supported by local accountancy firms who were on hand to both provide careers advice and to judge the competitors' performance. Our team consisting of Michael de Jesus, Kerrie Dixon, Josh Hayton, Mateus Rys and Joe Teague, received some really positive feedback and are to be congratulated on how well they conducted themselves. We are really looking forward to taking part again next year.
A group of year 10 students accompanied by Mrs Herring and Mrs James attended a Focus Day at the University of Cumbria along with other Carlisle Secondary Schools. The students were involved in a series of workshops delivered by the London-based organisation, Bryanston Square. The day was designed to challenge students to consider their own potential, ambitions and the opportunities that they have available to them.
Belgium Trip
Here are some images from our school trip to Belgium to commemorate the anniversary of World War 1 led by Miss Lowrey.
Year 13
Our Year 13 students are busy with their UCAS applications for higher education courses, and some are already receiving offers from universities. Throughout the school, the new academic year has got off to a busy start.
Mrs Nichol has been leading assemblies about "Jeans for Genes" and students have been hearing about this organisation which funds initiatives to support children with genetic disorders. Year 6 pupils from primary schools across Carlisle have been getting a taste of life at Newman when they attended workshops in many of our departments. They can also bring their parents along to our Year 6 Open Evening on Thursday 24 September from 4.30pm to 6.30pm. If any parents cannot attend the Open Evening they can contact the school to arrange a visit during the working day.
Primary School Gifted & Talented Workshop 

On Friday 10 July 2015 we welcomed the extremely popular childrens' author Alan Gibbons to run a workshop for our Able, Gifted and Talented students. We also took the opportunity to invite a range of primary schools to send their Able, Gifted and Talented pupils form Year 5 to attend the awesome event. We were pleased to welcome St. Bede's Roman Catholic School, St. Margaret Mary's Catholic School and Kingmoor Junior School.
The day began with lots of laughter from both staff and children as Alan spoke about his life so far. His hilarious stories about growing up in Liverpool had the children roaring around the floor in fits of laughter. He also spoke about more poignant moments and real life inspirations for his novels.
After break, Alan helped pupils to experiment with vocabulary and sentence structures to create setting and atmosphere in their imaginative writing; pupils were encouraged to 'SHOW not TELL' when writing fictional stories.
Our Able, Gifted and Talented students produced some excellent fictional stories based on Bram Stoker's novel: Dracula. They re-told the story, setting it in the 21st Century. Copies of pupils' stories have been word-processed and are available to see on display at Newman Catholic School. We have also sent copies of each child's work to their current primary school.
It was a truly magnificent day and one which we hope to repeat with different authors on a regular basis.
Heritage Lottery Fund awards £8100 to Newman Catholic School to mark First World War Centenary
Newman Catholic School has received £8,100 from the Heritage Lottery Fund (HLF) for a project entitled 'The Impact of the Great War in Carlisle'. Awarded through HLF's First World War: then and now programme, the project will focus on how the war affected the lives of individuals and families from Carlisle.
To mark the Centenary of the First World War, the project will enable Newman students and local people in Carlisle to come together to preserve the memories and heritage of the people who lived through the First World War. Students will conduct research into the lives of soldiers and civilians from Carlisle who were affected by this momentous event. It is envisaged that students will organise a community event for local people to share their family stories and contribute to the project. The students will the research these stories and hold a second event to present their findings to the public. Students will also receive archive training, workshops based on the Home Front and a trip to the Imperial War Museum North in order to develop their contextual knowledge and provide a link between local experiences and the bigger picture of the First World War. Volunteers will collect photographs, newspaper clippings, documents, letters and photos of keepsakes, as well as family tales passed down to help them build a clear picture of what life was. Since the centenary of the First World War is upon us, the personal and family stories will soon be lost to time. With the help of professionals and volunteers, the information gathered will be recorded digitally and creatively to preserve this heritage and make it accessible to all. This will ensure that the important contribution of local people to the War will not be forgotten.
Commenting on the award, history teacher and project leader Emily Lowrey said: "We are thrilled to have received the support of the Heritage Lottery Fund and aim to ensure that this grant is spent in a way that most benefits the students of our school and the local community. By linking the present with the past, we hope to be able to make sure that the stories of the First World War are not forgotten as they pass beyond living memory."
Year 12 Scientists
Newman's Year 12 biology students enjoyed a "Biology Olympiad" for schools at Edge Hill University, where their brains were taxed with a competition which involved a variety of activities and lab-based investigations. The competition tested their practical skills when they prepared microscope slides and extracted their own DNA. They were then assessed on their biology knowledge and had to read from a Dichotomous key and took part in a biodiversity quiz. The day was a really interesting experience as many of the group are considering biology-related degrees. It was helpful to learn about what the degree course involves and the grade requirements. They had a very enjoyable experience and they achieved sixth place out of over 40 teams who took part in the competition.
Gifted & Talented Young Scientists
Our gifted and talented young scientists enjoyed a day with visitors from Jodrell Bank Discovery Centre. Year 7s learnt all about the Sun at a hands-on workshop while Year 8 and Year 9 students enjoyed practical sessions on electricity and magnetism. Miss Lowery and the history department were delighted to receive over £8,000 from the Heritage Lottery Fund for a project which will focus on how the First World War affected the lives of individuals and families from Carlisle – "The Impact of the Great War in Carlisle". The project will benefit the students and the local community. The school choir has been busy leading some events in the school chapel. The students sang at a service of Benediction and will also sing at a Mass on 14 July to mark the one year dedication of the school chapel.
Visit to the National Cycling Centre in Manchester
On Friday 24 April 14 students visited the National Cycling Centre in Manchester. Our first stop was the indoor BMX track. The students were kitted out with their safety gear and bikes and then it was off to the practice track for a safety talk and warm up. Then onto the first track configuration and before long everyone was racing round with ease. Nathan Kingston was the class `demonstrator' and made it look easy! It wasn't long before those that wanted to proceeded to the more advanced route with the hill start! After lunch we checked in at the Velodrome track where our bikes were named and waiting for us. Once the coach made some slight adjustments and fitted the bikes he gave a quick briefing on the skills required to ride especially how to stop as the bikes have no brakes! Again the students took to it with ease and it wasn't long before most were riding at great speed and riding well up the track bank. The coaches were great and really encouraging and commented on how impressed they were with how quickly the students took to both activities. The day concluded with a guided tour of the facilities where Jamie Hewitt was `on fire' with his answers and to top a great day off we were lucky enough to watch Bradley Wiggins and GB team training!
We had the pleasure of having the Riding Lights/Roughshod Theatre Company in our school this week. The five talented actors performed a high energy play where they entertained our Year 7 and 8 pupils with an array of short stories and sketches depicting real life, ethical and religious issues. The play included some hard hitting stories performed in a way which made the pupils really stop and think one minute, then had them laughing in the aisles the next. This was followed by a question and answer session which the pupils took full advantage of and asked some perceptive questions. A huge thank you to all involved.
Cumbria Fire & Rescue Service
On Thursday 23rd April Cumbria Fire and Rescue Service came in to give their Young Driver's talk to Year 12 students. The talk covered road safety issues, details of road casualties and how to be a responsible driver. The session then included a question and answer format to explore these issues further.
 Climate Change and Sixth Form
On Thursday 16th April Jackie Williams came in from Cafod to work with a number of Year 13 students. The focus was on Cafod's campaign against climate change and to get first time voters to consider these issues in the run up to the general election on Thursday 7th May. In communities where CAFOD works, many are suffering from more frequent and extreme floods, storms, or droughts, pushing the most vulnerable people further into poverty. And farming families are struggling with more unpredictable seasons, meaning crops fail and livestock die because of a lack of food and water.
Year 9's have a "Brush with the Law"
A group of 13 Year 9 students recently had "a brush with the law" when they entered the Cumbria Heats of the Magistrates' Court Mock Trial Competition.  The competition took place at Kendal Magistrates Court on Friday 6 March 2015.
The preparations began many months earlier where each individual's unique listening and questioning skills were matched to a part that best suited them.
The three pupils who were chosen to play the part of the magistrates were Kaitlin Born, Georgina English and Chelsea Osgood.  They needed to remain impartial as they were to be members of both the prosecuting team and the defending team and it was their job to return the verdict of either "guilty" or "not guilty" after listening to the evidence presented by both the Prosecuting and Defending teams.
The crime, the defendant Sammy Ardron was being prosecuted for, was one of theft of a mobile phone from the owner of a flower shop.
On the Prosecuting team were Charlotte Beagley and Jasmine Johnstone  who played the lawyers, Alissa Moore and Raphael Redoble  who played the prosecuting witnesses and Connor Gillen who took the role of Legal Adviser.  They were up against the defending team from St. Josephs Catholic School "B" Team.  They put an extremely good case forward and secured a verdict of "guilty".
Another verdict of "guilty" was reached by the defending team who were up against St Josephs Catholic School "A" Team.  Jezelle Dela Cruz and Ryan Graham played the lawyers while Ailayah May Lowther played the defence witness. It was Natasha McClafferty's responsibility as Court Usher to make sure that all the witnesses made it to the stand on time and took the oath. All the students hard work and dedication was rewarded with a second place with "Outstanding Student" being awarded to Georgina English.
Chelsea's Choice
We welcomed Alter Ego Production company into school where they performed Chelsea's Choice' to Year 10. This is a hard-hitting, 40 minute long theatre production which has proven highly successful in raising awareness amongst young people of the issues surrounding Child Sexual Exploitation. The play was followed by a 20 minute  plenary session exploring the issues raised in the play. The aims of the performance were to:
Raise Awareness of Healthy Relationships
Promote Safe Internet Use
Identify Risky Situations
Raise Awareness of Child Sexual Exploitation & the differing forms that it can take
Sign-post relevant services
It was a powerful performance which the children thoroughly enjoyed. Students were given information on where to access further information regarding the issues highlighted. Mrs Braniff is our Student Support Officer and she is available for students to discuss any concerns they may have.
 All The World's A Stage
Eleven fantastic and extremely talented students battled their nerves to perform Shakespeare's Twelfth Night at the Sands Centre. The students were from Years 7, 8, 9, and 10. They had been practising none stop since the start of January to pull off what was a hugely successful and very entertaining performance.
Newman students performed alongside five other schools from Carlisle, including Caldew, Pennine Way, Kingmoor Junior School and Margaret Mary's. Other plays performed included Macbeth, Romeo and Juliet, and the Tempest. KS5 students from Newman School and Carlisle College provided graphics to introduce each school.
The whole event was organised by Mr. Denny in order to make the arts more accessible to all in Cumbria from every background. Shakespeare is one of our most famous playwrights in British history and quite often his work is misunderstood. However, All the World's a Stage brought his work to life. Through the imagination of staff and students, both fans of Shakespeare and those who are new to the theatre were brought together to enjoy the same experiences as those who visited the theatre in Shakespeare's time (without having to stand for hours!)
Through ticket and raffle tickets sales, the event raised over £1000 for 'Hospice at Home, Carlisle and North Lakeland' which was a fantastic result and one which Mr. Denny will hope to see again in the future when more schools will come together and perform Shakespeare.
The students can't wait to perform Shakespeare again!
Nestle Competition
We were pleased to welcome Nestle into school to work with our Yr 1o students this week. The students worked in teams to design an energy efficient production line for a Nestlé product,  presented their findings and played against each other in interactive team quizzes.  The winning entrants have been invited to an Assessment Day, where they will have the chance to pitch their own ideas to Nestlé staff and compete against students from other schools for one of the amazing 25 places of paid work experience across different Nestlé UK sites. This was a prestigious event and I am delighted to announce the following students were the winners.
Owen O'Dell, Abbie Hooper, Rebecca Rowe, Ben Alderson, Bradley Nolan
Year 9 University Visit
All of our Year 9 students recently attended a day's workshop at the University of Cumbria. Students investigated degree courses and even designed their own qualifications for the university to offer. Other tasks included making a video of their day and investigating the costs of a university education. Students received a guided tour of the campus and participated in a question and answer activity.
Carlisle Photo Festival
As part of the Carlisle Photo Festival Carlisle City Council funded opportunities for schools to attend a training session on different photography techniques in their photomobile suite in the city centre. Students had the opportunity to take photos of the city centre to use as part of their Art GCSE project. As part of the session students took photographs and developed black and white negatives in chemical baths to display their work. It was an excellent afternoon and very informative. Here is some of our student's work.
 The Great Newman Bake Off
What a day! Over 40 cakes entered and £300 raised. Have a look at the cakes and choose your favourite.
Well done to Mrs Gammage who won the trophy and congratulations to Lucy Abbott and Briony Rushton for being star bakers! Listen to our Radio Cumbria interview here.
RBS Inspiring a Generations
Students from KS4 & 5 attended an event at Carlisle Racecourse which was organised to inspire, engage, equip and support a new generation of budding young Cumbrian entrepreneurs living in and around the area by providing information, support, advice and guidance to help young people to set up in business. The workshops raised awareness of the essential enterprise knowledge, skills and qualities needed to consider self-employment/entrepreneurship as a possible career for our students. Students attended workshops on Social Enterprise, Finance for New Businesses and How to Market Your Brand. It was a valuable opportunity for our students to plan for their future and to consider becoming entrepreneurs of the future.
A Visit from the Army
We were thrilled to welcome the Army into school today to talk to our students about careers in the Armed Forces. It was a fantastic event, students were able to dress as soldiers, find out how to join up and even had a go in a helicopter simulator to see if their piloting skills were up to Army standards. Students watched a presentation and participated in a question and answer session. Our thanks go to Paul Imrie and his colleagues for an amazing and informative morning.